WANNA COME SEE SOMETHING?
HERE'S WHAT'S UP RIGHT NOW.
I'll be speaking, performing, and co-teaching a workshop with the rest of the Alive in Plasticland team at SXSW 2019.
MAR 13, 2019 | 3:30PM – 5:30PM
Westin Austin Downtown Paramount 1
More info here.
X Plus One is a live, improvised 1940s Sci-Fi radio show, featuring a handful of the best improvisers working in nyc. Live foley, improvised accompaniment, and a different improvised opening act every show. More at the X Plus One website! Currently running monthly at Caveat.

Upcoming Caveat Shows:
Wed, Mar 13 - 9:30pm (tickets here)
Wed, Apr 10 - 9:30pm (tickets here)
Wed, May 8 - 9:30pm (tickets here)
Doors open at 9.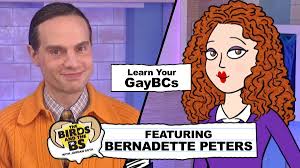 The musical that started as the runaway #serials hit at The Flea is now available as the first-ever serialized musical podcast available on Secrets, Crimes & Audiotape from Wondery.
Available now on iTunes, Google Play, and anywhere else you get your podcasts!
Gianmarco Soresi's one-hour standup special, Infinite Bris, coming soon from Edge in Motion productions.
Directed by Kevin Laibson
Director of Photography: Andy Zou